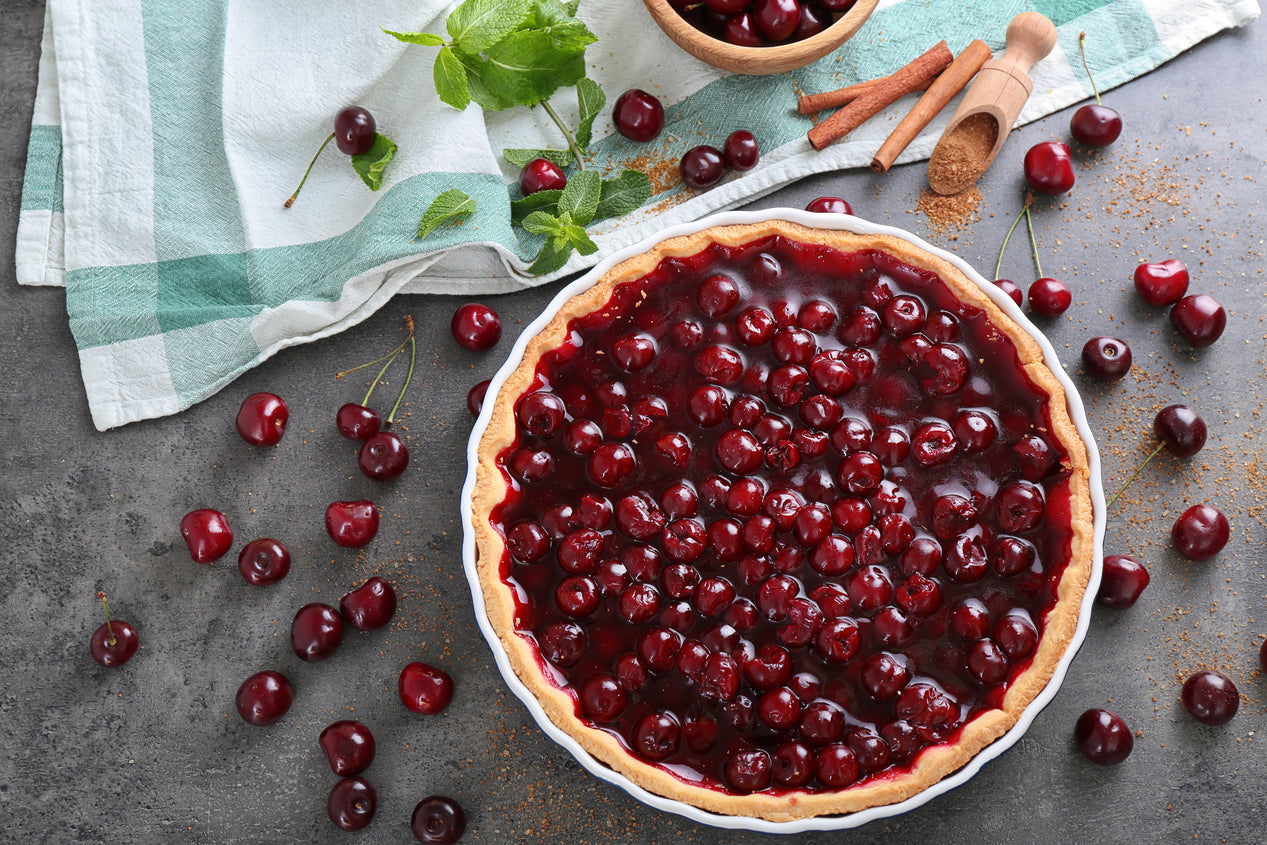 Ingredients
½ cup unsalted butter, melted and cooled
½ cup granulated sugar
1 ¼ cups all-purpose flour
A pinch of salt
2 ground almonds
¾ cup whipping cream
2 eggs, at room temperature
1 teaspoon vanilla extract
3 tablespoons granulated sugar
2 tablespoons all-purpose flour
1 pound cherries, pitted (fresh are best)

Instructions
Preheat the oven to 350ºF.

Stir together the butter and sugar. Add flour and salt ,stirring to form a soft dough. Transfer the dough to the pan in small pieces, distributing them on the bottom, and press evenly into the sides and base. Bake for 15-18 minutes, until golden brown. Remove from the oven and sprinkle ground almonds over the base.

Whisk together the cream, eggs, vanilla and sugar until smooth. Add the flour and continue to whisk. Add the pitted cherries over pastry base and slowly pour cream filling evenly over the cherries. Bake 40-50 minutes until the filling is barely firm. Cool completely and serve dusted with powdered sugar and fresh cherries.