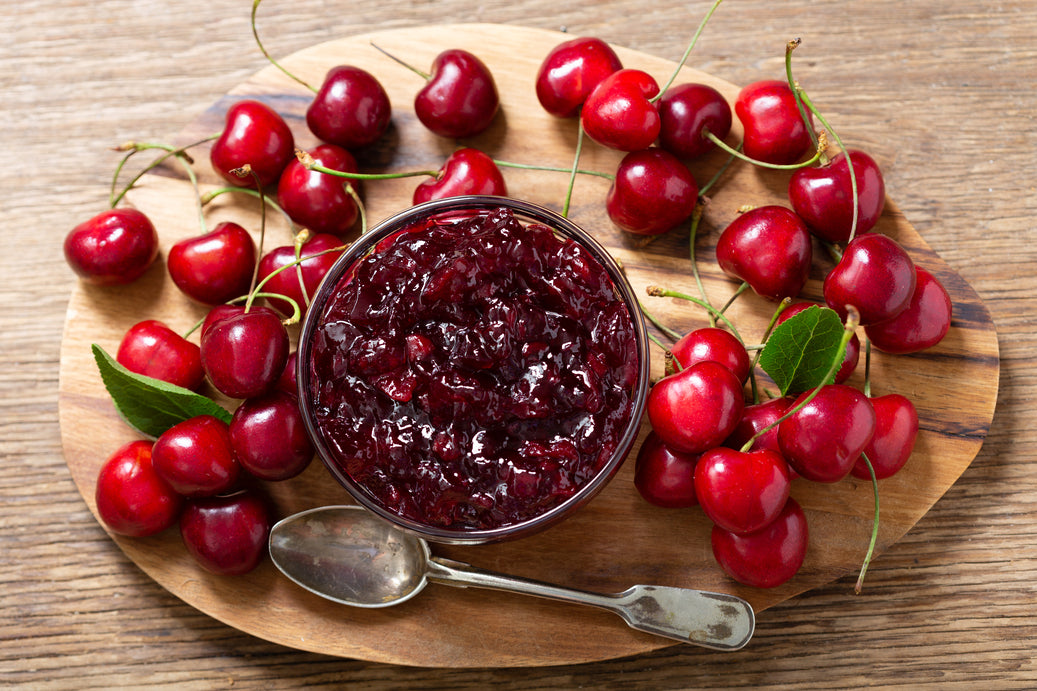 Ingredients
3 cups pitted, chopped fresh cherries
½ cup unsweetened apple juice
2 teaspoons lemon juice
2 (2 ounce) packages powdered fruit pectin
3 cups white sugar
Instructions
Add cherries, apple juice, lemon juice, and pectin into a large saucepan over medium heat. Bring to a boil, and mix in the sugar and cook for 2 minutes stirring constantly. Once off heat, remove any foam and discard.

Pack the cherry jam into the hot, sterilized jars. Run a knife around the insides of the jars after they have been filled to remove any air bubbles. Top with lids.
Place a rack in the bottom of a large stockpot and fill halfway with water. Bring to a boil over high heat and lower the jars into the pot , leaving a 2 inch space between them. Leave a 2 inch space between the jars. . Bring the water to a full boil, cover the pot, and boil for 15 minutes.

Remove the jars from the stockpot and place onto a cloth-covered surface until cool. Once cool, press the top of each lid with a finger, ensuring that the seal is tight and store in a cool, dark area.