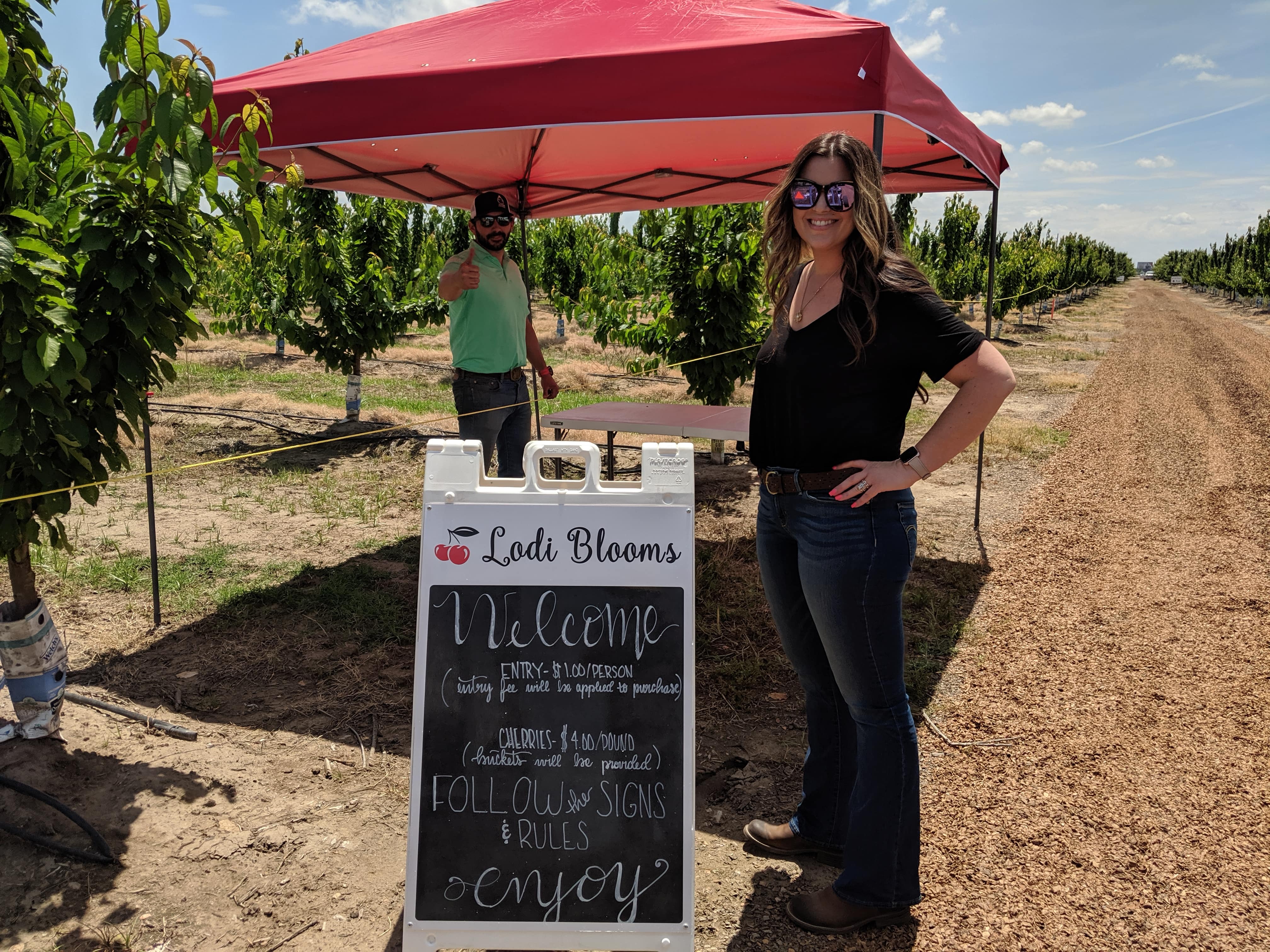 The 2020 U-Pick Cherry Season Has Officially Started!
It's here – the 2020 cherry season has officially arrived at our Lodi Blooms orchard! We are so pleased to share with you the fruits of our labor. The best tasting, most juicy, most plump cherries in California!
This Friday, May 8th, we open the orchard "doors" for our annual U-Pick Orchard Experience. Hours of operation are Fridays, Saturdays, and Sundays from 9am to 4pm beginning now and going until the cherries run out. Bring your family and friends out to Lodi Blooms to taste the most delicious cherries around!
Getting outdoors for some fresh air and sunshine is one of the best ways to rejuvenate the spirit. It goes without saying, the recent few months have been an unprecedented experience for all of us. We're pretty sure that many of you are anxious to get out and safely enjoy some family time and fun in the sun.
We at Lodi Blooms want to make sure that your safety and enjoyment are a priority and we are taking care to ensure safe social distancing practices during our U-Pick season. First and foremost, our trees and rows are spaced 12 or more feet apart. Mother Nature's way of making us naturally, spatially safer. Plus, we have implemented some additional safety measures to ensure that our guests and our staff remain safe. For more information, refer to our COVID-19 statement as well as the FAQs on our website.
Whether you decide to pick the cherries yourself during our fun-filled U-Pick season or you choose to take advantage of our newest option, orchard-side pickup, we are confident that you will agree that Lodi Blooms has the very best, freshest, and most delicious cherries you will ever taste!
We hope to meet you here in the Lodi Blooms orchard!