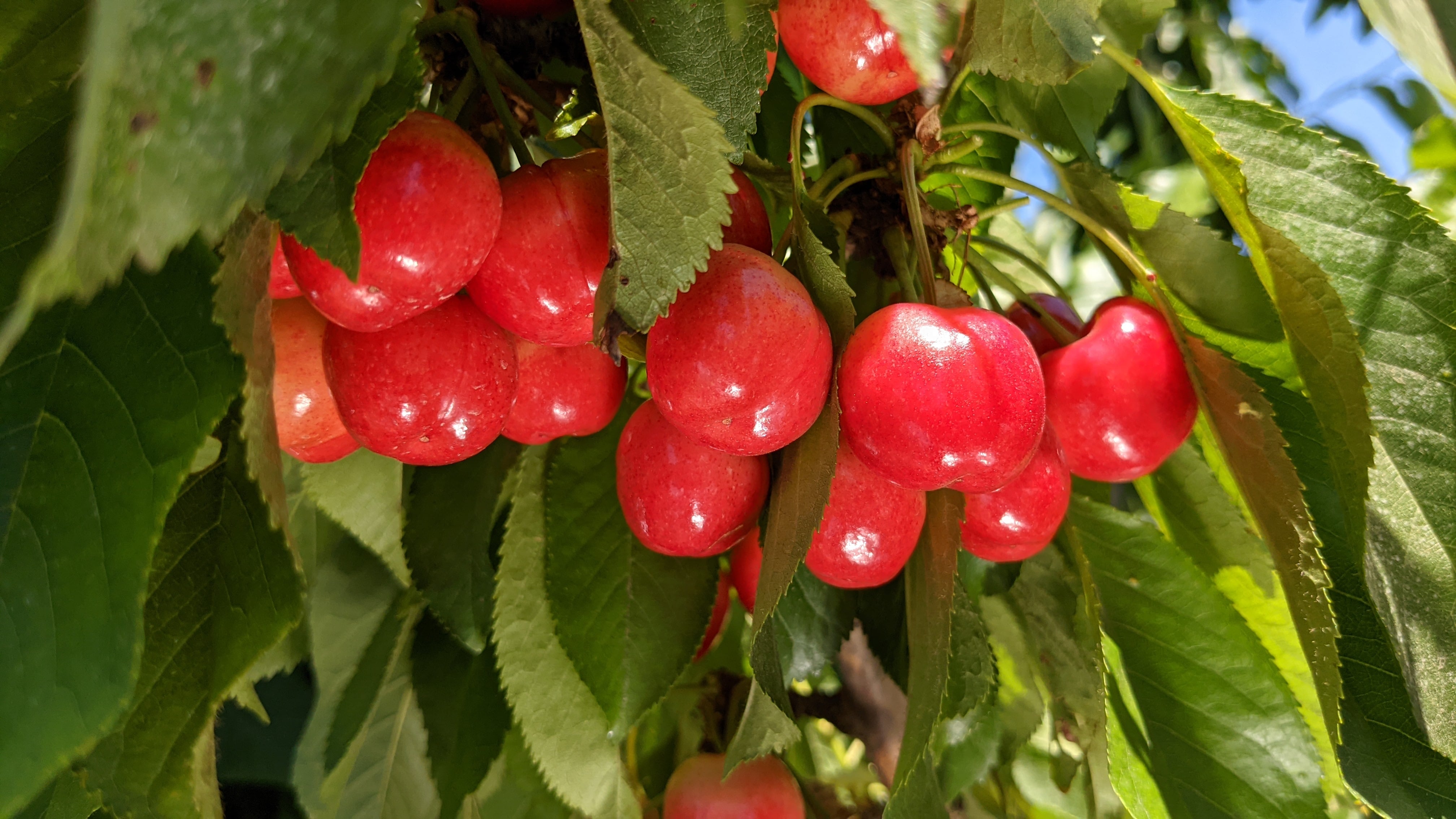 Owner, James Chinchiolo, here reporting red and nearly ripe cherries.  We are carefully watering, supplying ample nutrients to the trees, and waiting for a dark mahogany color to ensure ultimate flavor and size.
Great News!  Starting Wednesday, May 12th, 2021, Blooms has a limited amount of pre-sale cherries available for shipping anywhere in the United States. In addition, we have released online ticket purchases of our  The Sunrise Tours, as well as The Farmer's Table Dinner / Orchard Tour.  Reserve your spot now! 
Lastly, we are still expecting to open our orchard for U-Pick Friday, May 21st, and merchandise will be added to our online store within the next week.