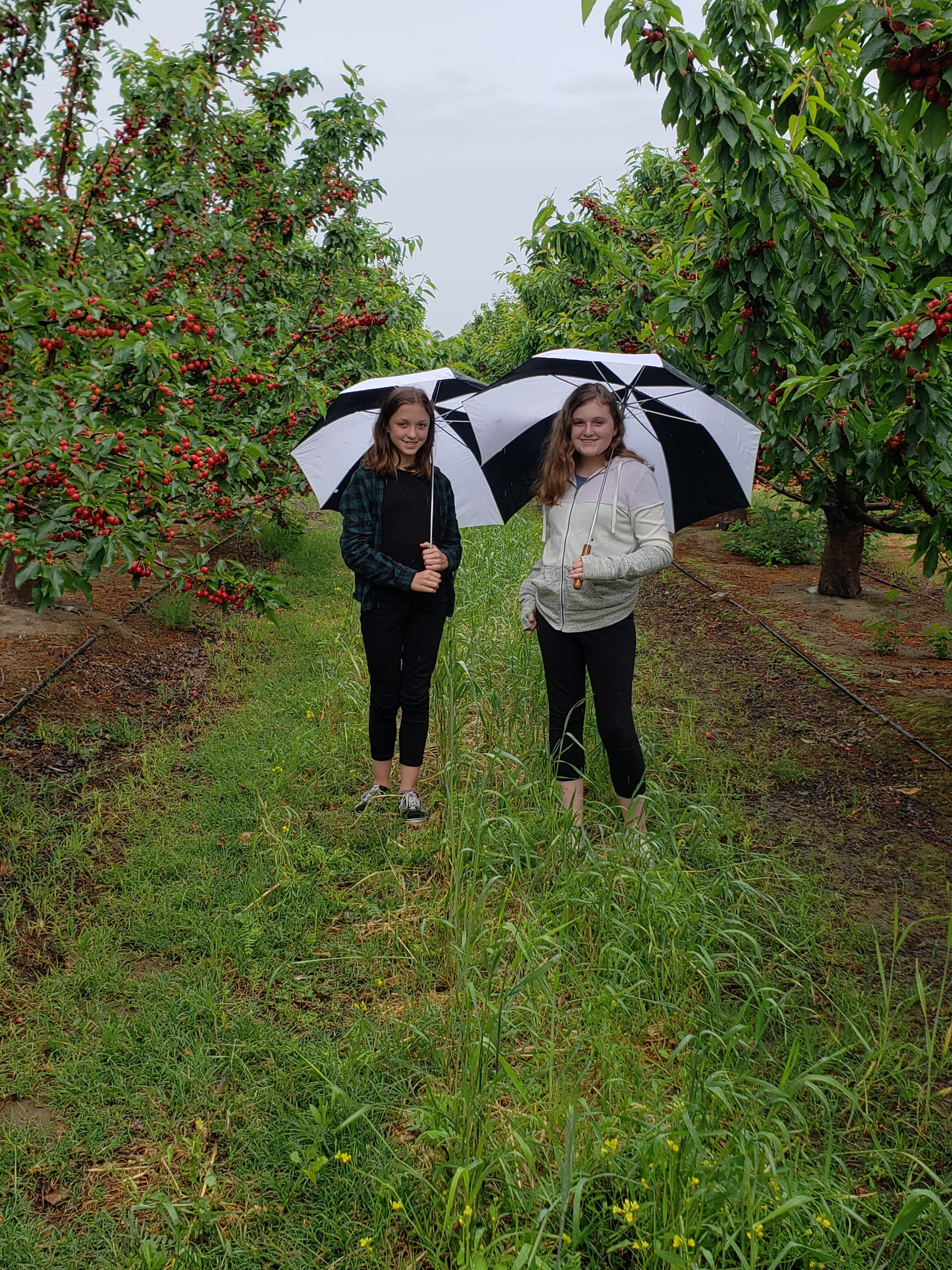 We aren't going to let this crazy weather get us down! Yes, the cooler weather (rain) is going to push back our opening date a smidge, but that isn't stopping us from the excitement (or work) in the orchard.
We are also hoping the rain does not cause damage to the cherries. Rain can cause cracking and we are hoping for wind and cool weather after the rain passes through to allow for the cherries to dry.

MARK YOUR CALENDARS! We plan to open next Friday, 5/24, to the Public!!! 🍒 We will be open 11am to 5 pm.