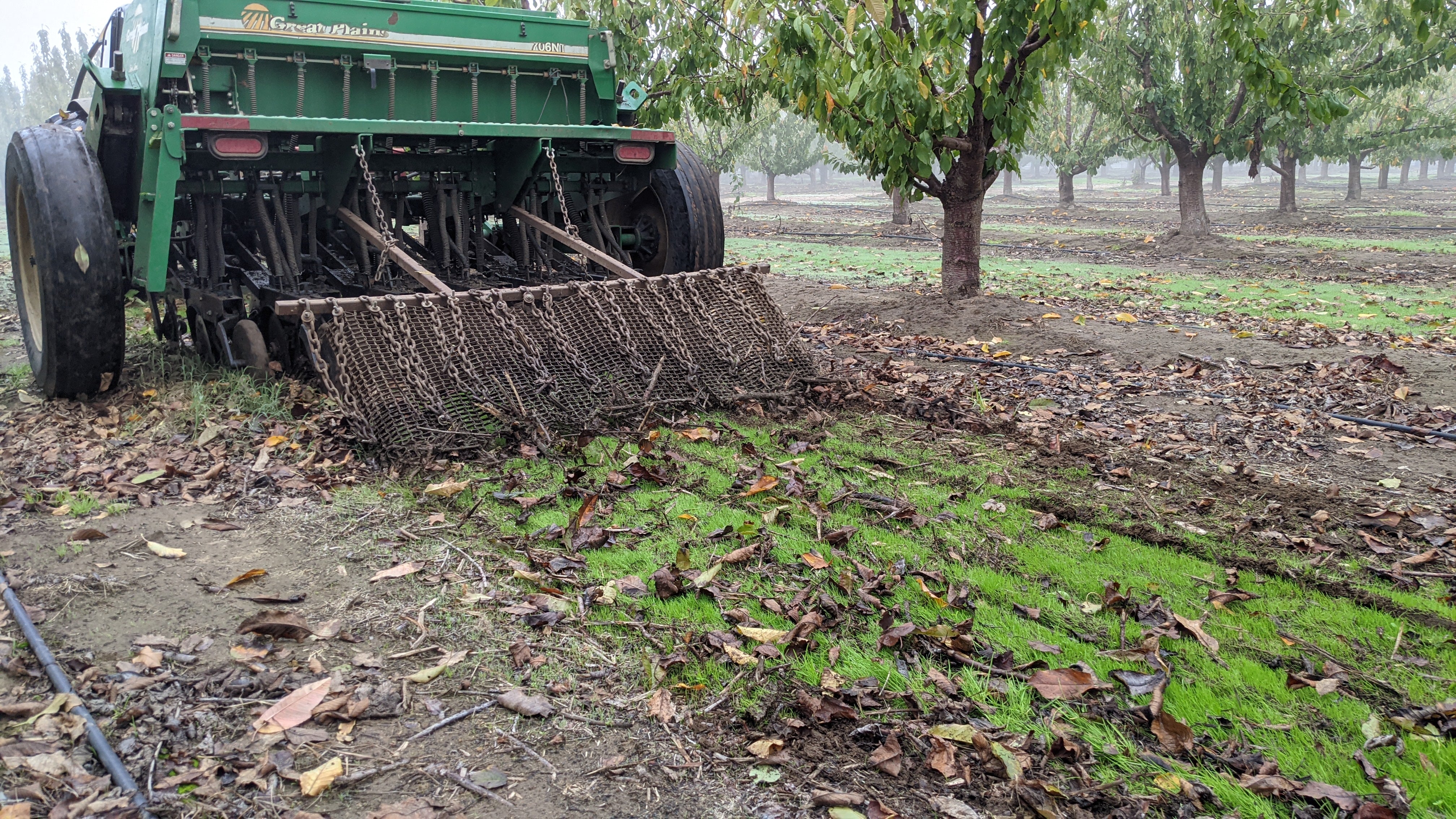 Behind the Scenes at Blooms Cherries!
This is a time of year we reflect on the past growing season, rest, and begin preparing for next year. Our day-to-day activities at the moment include planning, pruning, equipment maintenance, and planting of cover crops.

These behind-the-scenes photos show the drilling of cover crop seed into the ground. A cover crop is any crop that is not intended to attain a financial return.

We plant these cover crops to attract beneficial insects into the orchard. This helps to open the soil for better water penetration and increase soil nutrition, helping us to get the most out of our cherry trees next season.