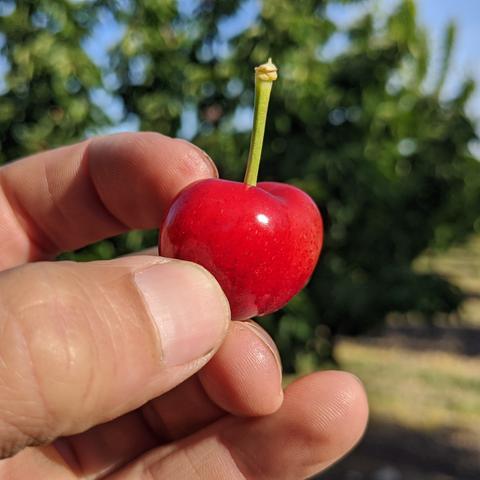 2020 Cherry Season is Almost Here!
The 2020 cherry growing season has thus far been very favorable! The winter chill provided our trees with the rest and dormancy needed to produce a beautiful bloom. This year, bloom started during a warm, dry period allowing the bees to pollinate the trees without struggle. We were fortunate to have relatively mild weather conditions throughout the growth cycle allowing the cherries to mature steadily yet quickly.
Within the coming weeks, our delicious Lodi Blooms farm-fresh cherries will be available to you! These cherries are masterfully grown with four generations of family farming experience and we look forward to sharing them with your family.
Whether you decide to pick the cherries yourself during our fun-filled u-pick season or you choose to take advantage our shipping options, we are confident that you will agree – Lodi Blooms offers the very best, freshest, and most delicious cherries you will ever taste!
We are tentatively expecting an opening date of May 8th, 2020 (the Friday before Mother's Day!). But, stay tuned for next week's Harvest Report in which we will confirm the u-pick opening day and kick-off the cherry harvest season!